A consulting partner for Amazon Web Services
Kalibroida is a worldwide
service partner for AWS
and the association has senior official sponsorship to drive cloud solutions that influence our customers' business IT base easier, quicker, and more affordable.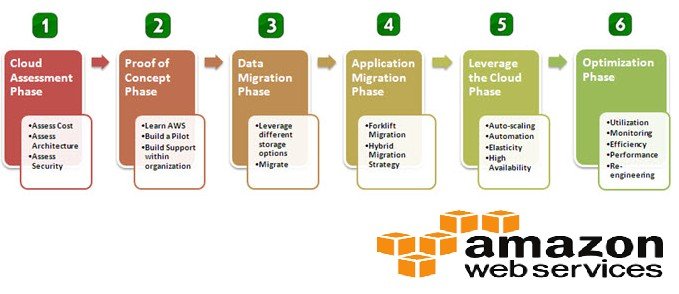 For Migration Competency, Kalibroida is a
Consulting Partner
The Kalibroida - AWS collaboration involve companies with right aptitude and device for renewal, migration, and management of workloads on the cloud. Our inclusive way is used to customized tools and perfect practices by giving you a relevant migration journey to execution from the procedure with zero business interruption. As a progressed and advisory partner in the
AWS Partner Network
, Kalibroida uses its AWS investments to mutually create solutions that assist customers to handle significant business value rapidly.
AWS Consulting Partner - Alliance highlights
Amazon Web Services (AWS) started offering IT infrastructure services to organizations in 2006 as Web services – normally called as cloud computing. A key advantage of cloud computing is the chance to supplant forthright capital framework costs with low factor costs that scale with your business.
Today, Amazon Web Services gives a profoundly reliable, extensible, minimal infrastructure platform on the cloud that forces a huge number of organizations in 190 nations.
As a dominant cloud platform,
Amazon Web Services (AWS)
can build and run any application in the cloud. It is a safe cloud service platform, offering database stockpiling, compute power, content delivery and other help to enable organizations to scale and develop.
As reseller partner and
advisory of Amazon Web Services
, we guarantee that our clients embrace the most progressive technology and best practices. Kalibroida comprehends the complexities of migrating workloads in vast scale conditions, and the aptitudes required for progress. At Kalibroida we bridge any barrier in migrating applications across private cloud, traditional and AWS conditions. We have set up AWS road guides and procedures for "lift and move," refactoring and remaking applications. We represent challenging and refine cloud system assimilation project using the suite of AWS cloud services. We coordinate our profound cloud ability with your venture necessities to convey demonstrated outcomes that use the correct cloud service for your undertaking, including framework from AWS.
Kalibroida
AWS specialists
will help in building clear strategy and guide on your cloud travel, so you can push forward unhesitatingly with your arrangement to receive enterprise solutions in AWS cloud. Clients across all the corporations are benefiting from availability of data centers in US, India, Singapore, Brazil, Japan, Europe and Australia.
Instant and agility elasticity
OS agnostic platform and Open and flexible language
Secure durable technology platform
Kalibroida and AWS are investing together in solutions that help clients:
•
Create digital marketing solutions that enhance their revenues
•
Build new lower cost solutions to protect their infrastructure
•
Change the way testing is done to allow their application teams to be more productive
•
Lower the cost of ERP solutions

Write to
info@kalibroida.com
to know more about how the AWS- Kalibroida alliance can make your business more competitive.