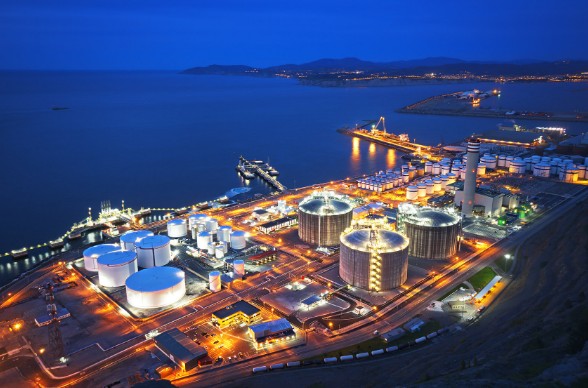 The chemical industry is unexpectedly evolving with the reshaping of the worldwide financial system, dealing with paradigm shift from commodity chemical to uniqueness products, brought about by using divestitures, mergers and acquisitions, and fresh product innovation. This business is facing numerous structural inflections directed by enterprise policies, globalization & oscillating raw material charges.
These Enterprises have precise concerns referring to cyber safety, deliver chain and logistics. On the identical time, traits like big data, cloud computing and social media have started to exert a power on the enterprise. These challenges need chemical businesses to constantly create, growth responsiveness and agility, and evolve, and even as doing so, handling a global business enterprise while generating at a lower overall cost of operations and optimizing the usage of assets
Kalibroida lets you reduce risk, save on IT operations, reduce infrastructure prices, understand gains from mobility, analytics and integration & leverage devices of social association. Our solutions adapt the modern technology and analytics to assist enhance everything from to sales and CRM and chemical manufacturing and supply chain management,
Kalibroida technology is a recognized name within the Sustainability and environment, health & safety (EHS) solution area. Over past decade, we have constructed a mature practice of both HSE domain and IT professionals who have labored with many big companies for assisting them with EHSM solution consulting, training, implementation services and additionally assisting them design their long term sustainability roadmap. We are one of the SAP strategic GTM partners, solution improvement, testing and contributing partner round this solution area. We've sturdy footprints across geographies/industries and have worked with few of the renowned Chemical majors.
Our comprehensive suite of solutions includes
Enterprise Asset Management
Third party sub-contracting
Environment Health & Safety
Manufacturing Effectiveness
Plant Maintenance
Plant Operations Management
Ongoing Product Development
Tank Trailer processing
Product Lifecycle Management
Sales and Marketing Management
Supply Chain Management
Quality Management and Compliance
Processing
REACH Compliance Solutions
Recipe Management and Active Ingredient
Why Kalibroida is different
Kalibroida assist chemical enterprise to obtain multiplied margins through better understanding of client requirement, minimized manufacturing versions, decreased operational costs, and improved product best. We allow chemical businesses create and construct supply chain procedures to help expansion into new boom economies.
Kalibroida implements solution to cope with the precise challenges of the chemical enterprise by using helping establishments to enhance overall performance, observe industry policies and rules, keep strictly to environmental and protection norms, take advantage of better asset utilization and progressed production schedules.
Combining our procedure talents, including process reengineering with technology and analytics, we assist customers intelligently liberate sales possibilities and improve operational effectiveness.
Certified Industry Solutions
Kalibroida has evolved ChemOne, an SAP enterprise packaged solution for small and mid-sized businesses in the chemical enterprise. As a inclusive, prepackaged solution and powerful ChemOne permits you to reply quickly and decisively to dynamic market situations.
For more information, please contact info@kalibroida.com