Overview
SAP Global Enterprise Implementation Services
Business is getting redefined by IT in ample of ways. The impact of IT surpasses geographies enabling organizations to gain apparent competitive advantage. Although, is spending in any sort of technology that is going to work for the business you are handling? Absolutely not, but a smart financial step can. As shareholders must be offered an appreciable return from the business, it is necessary that their IT empowered expenditure caters measurable outcome of their business. At Kalibroida, Our SAP professional main aim is to help clients and let them realize the business value that they are going to get from their investment, hence taking care of clients business in making it future proof and relevant.
Challenges and opportunities
The biggest challenge that most of the enterprises deal with is amalgamating their diverse departments. It seems like their current system is either deficient to amalgamate these "Islands" or offer an easy solution.
Further the enterprises have to deal with growing expectations of stakeholders, market volatility, environmental concern and regulatory compliance. Right technology and consulting partner is also required in a business who can recommend them on how to invest carefully with correct applications of enterprise, which individually can help them grasp significant ROI and address their requirements.
How we deliver business value
We empower customers to altogether improve the value they have accomplished from their projects via service portfolio, extending from counselling, usage, upgrading maintenance and support. We offer creative solutions for customers worldwide, together with customer driven valuing and delivery models.
SAP specialists at Kalibroida have effectively helped Global enterprises address difficulties by improving their operations, streamlining business procedures to guarantee consistency crosswise over nations, combining stages, and supplanting heritage frameworks with SAP applications. Depending on huge experience in dealing with business change programs, our SAP specialists have created one of a kind systems, strategies, and apparatuses to address potential risks and accomplish.
Our special Program accomplishes unmistakable business benefits. We have made critical interests in research and development (R&D) and offer different arrangements particularly to businesses and horizontals. Utilizing our mutural service model, customers have brought down support costs essentially. We offer huge adaptability with our business stages, which empowers clients to move their capex to opex in the picked functions.
Kalibroida have an extensive pool of experienced experts worldwide to help customers:
• Achieve business process harmonization
• Reduce non-discretionary spend and increase service agility
• Value Proposition
• Achieve business process harmonization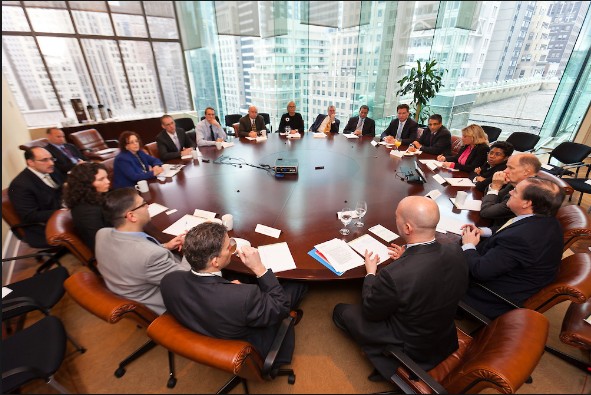 How regularly have we seen global associations wind up with complex, non-standard and unyielding business forms that are restricted by basic IT frameworks? This circumstance is the aftereffect of taking into account various necessities of territorial or nearby organizations spread over different lines of business and crossing time zones and societies. It turns out to be more mind boggling when mergers and acquisitions are an essential piece of the business system. Chiefs attempt to make associations equipped for adjusting to evolving markets. They go for expanded speed of development for client procurement/maintenance. Presidents need to be nearer to their business accomplices and use their worldwide resources and ability pool in a consistent way. Organizations are requesting an adaptable and deft IT scene lined up with the fast and nonstop changes achieved by globalization. Progressively, having the correct data at the opportune time over the expanded esteem chain is helping associations be more focused, advance speedier and increment operational proficiency.
The challenge, accordingly, is to characterize business forms that speak to a proper level of shared characteristic crosswise over specialty units, product offerings and locales. Consequently, the SAP application scene ought to be intended to deal with an ideal adjust of institutionalization and provincial advancements with adaptability to oblige both inside and outer authoritative changes. Since process shared characteristic is an element of the business procedure and the authoritative develop (e.g., resource administration may have a high level of shared trait conceivable at the venture level though arranging and planning has a low level of shared characteristic at the undertaking level, however a high degree is conceivable at the specialty unit level), a 'one arrangement fits all' technique won't work.
An affordable diploma of commonality may be attained as illustrated in the chart beneath. It is primarily based on our experience in many big-scale worldwide transformation and business method harmonization packages.
At the same time as defining the business procedure, it's crucial to prioritize and target on common procedure design on a highly smaller number of process that provide the greatest advancement and effect. Tangible business profits have to be highlighted at the beginning of the definition method and agreed upon through all key stakeholders to facilitate a smooth adoption. A few factors that should be considered are optimum leverage of the organization's worldwide workers across the value chain, future strategy of process management / shared services, viable M&A, provider rationalization and customer experience strategies.
Our technique to worldwide procedure harmonization leverages wide domain expertise of predefined enterprise process maps, satisfactory practices from SAP processes, and alignment with company and cross enterprise solutions for strong and template-based based solutions. We target on designing a adaptable foundation on which current and fresh business requirements may be unexpectedly deployed. By using leveraging our gears, accelerators and procedure repositories, we provide end to end international process harmonization solution, with confident business advantages. Further, our strong program and alternate management skills deliver a solution which is predictable and of a higher quality, with shorter time-to-benefit and decreased Total Cost of Operation.
Reduce non-discretionary spend and increase service agility
The Chief information officers discover themselves playing a extra critical role within their companies than before. The IT branch is now anticipated to do more than just be aligned with enterprise techniques and goals. It is expected to be a catalyst, offering the business competitive aspect. This can be accomplished by making faster innovations through a smooth and flexible IT surroundings. Strategic use of information by means of looking forward to global enterprise dynamics and trends via facts agility and harvesting are required to make organizations more ambitious.
IT budgets continue to be a challenge, so the chant is to do 'greater with less'. This puts strain for reduction in both discretionary and non-discretionary spending, without compromising at the service agility or growing risk on business continuity. Kalibroida, leveraging its Global Delivery Model in relation to SAP services, has guided IT groups to become a Reputable Partner of the business, play the position of a Business Enabler and an Innovation driving force. Our attention is on:
•
Reduction of total fixed costs
•
Reduction of total variable costs
•
Increasing proportion of variable costs to total costs
Some of the ways to achieve the above are:
•
Global process standardization and harmonization
•
Rationalization of applications and IT infrastructure
•
Expansion of a Global Shared Application Support Organization
A short win can be executed via deployment of a global SAP shared support enterprise. Kalibroida, via its Modular Global Sourcing Framework, analyze infrastructure/application that may be managed through leveraging the Global Delivery Model with minimum risk to business continuity, and developing them to an SLA and 'Pay-per-use' primarily based model.
Our approach acknowledge all legal/statutory and federal regulations. Our service offers include:
•
Service Support including problem, incident, release , change and configuration management
•
Service Delivery including availability, service continuity, capacity , service levels and security management.
•
Application Management
We have delivered these services:
•
Kalibroida, ensuring all time availability 24 x 7 x 365.
•
Global multilingual SAP helpdesk (increases user satisfaction by increasing first call resolutions).
•
Value Added Services for perfective and preventive maintenance.
•
Service-Level Agreement-based variable pricing models.
•
Flexible and Quick ramp up and ramp downs based on business changes for enhancements and small projects.
•
In specific SAP solutions training client personnel .
These services can be customized as per customers requirement as these are based on a scalable model.
Client speak
"The SAP application approach of Kalibroida is fairly specialized and in lockstep with enterprise high-quality practices. Compliance is certain during each section of the implementation or upgrade, offering organizations with abundant opportunity to realign or review inner controls to allow higher business practices. The result of this collaborative technique is a diminished year-over-year compliance value and better control mechanisms."
---
BI HANA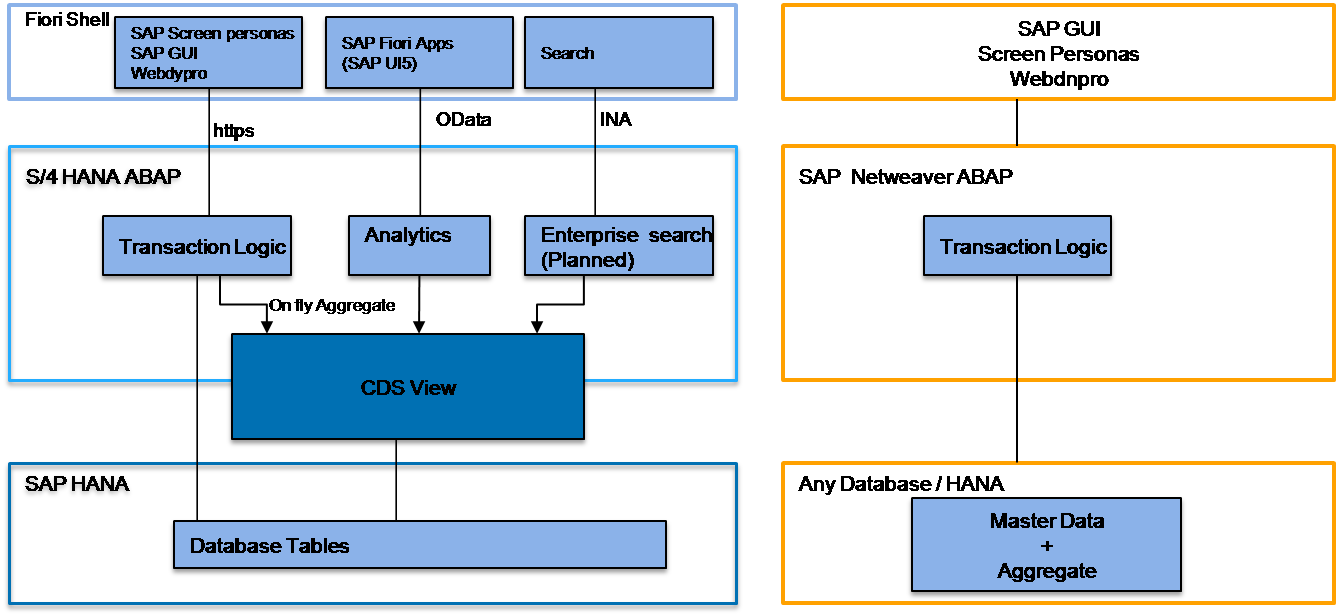 Kalibroida BI HANA innovation guides organizations control the power of HANA to clarify and improve their BI systems and convert into analytics-directed organizations.
New time data is supplied by us that force real time awareness from improved determination and data with decreased data foot print. We permit corporations to reduce working costs and produce agility in delivering solutions.
BI Simplification
Kalibroida BI Simplification allows companies modernize and simplify their BI landscapes and transfer new age analytics together with real time reporting, better visualization and information virtualization. The offering decreases working cost and brings agility to delivery solution. The offering method is based totally on the subsequent key concepts:
•
Non-disruptive transformation to HANA
•
Predictable outcome and cost
•
Agile development
•
Tool based approach
•
Incremental value delivery
Business benefits delivered:
•
Landscape merger and simplification decreases operational cost by up to 50%
•
Provides centralize enterprise reporting on HANA
Kalibroida advantage:
Our in-built accelerators and tools:
•
Kalibroida Business Value Calculation framework creates business case for simplification programs
•
Kalibroida BI Simplification cockpit reduces up to 20% effort during simplification
•
Kalibroida Data Warehouse Testing Workbench tool reduces up to 30% effort during simplification
•
Kalibroida Migration Assist tool reduces up to 25% effort in data warehouse migration to HANA
Embedded Analytics
Embedded Analytics permit company users to perform real time analytics on live transactional statistics. Data from specific sources is captured by means of real time processing and is offered to business users for more suitable visualization, to take real time business decision. The focus of offering depends on 4 key parameters:
•
Business case and value assessment
•
Greenfield implementation
•
Use case based proof of concept
•
Adoption strategy and roadmap
Business benefits delivered:
•
Empowers business users to gain actionable insights in real time and improves decision making
•
Tighter integration with transaction systems help BI and analytics to be more pervasive and relevant
Kalibroida advantage:
•
Our device gives an indicative recommendation on high-quality fit reporting solutions for Embedded Analytics, organisation HANA, BW on HANA and Hybrid.
•
Pre-configured capsule reports provide business unique operational reviews throughout Retail, life Sciences and Utilities. It permits accelerated adoption and deployment of reporting solutions and reduces up to 30% of effort.
•
Kalibroida process repository offers great practices for benchmarking and demo of basic out-of-the-box reporting.
Visualization and Self-Service BI
Visualization and Self-carrier BI offering presents an interactive reporting in real time and user interface for analytics . It permits organizations to run pre-created models, iterate on the same with modified parameters and create private perspectives of relevant facts. The offering focuses on 4 key parameters:
•
Enabling self-service for HANA customers
•
Setting up architecture and governance
•
Setting up reporting roadmap
•
Enabling custom visualization through standard extensions
Business benefits delivered:
•
Provides various user personas – such as data analysts, consumers and data scientists, to guide in productive data consumption
•
Provides a consolidated experience for users to share, access and collaborate BI content on tablets, desktop and smart phones
•
Enable enterprises to access the right insights without depending on IT to drive decisions
Kalibroida advantage:
•
Pre-constructed dashboard templates empower faster development cycles and aid business users on self-service content material advent
•
Custom extensions consisting of SAP certified visualization extensions, addresses industry particular visualization requirements. It provides quick access to unsupported information resources using Kalibroida data access extensions
•
Kalibroida system repository presents great practice enabled templates that guides in establishing self-service BI governance model, demo of standard , selection of BI equipment and SAP analytics products.
Advanced analytics Big Data Solutions
Firms want to design a Data Lake ecosystem integrating with HANA to boost wide business insights from established and unstructured data. The Data Lake or Bid Data landscape integrate the power of Hadoop to store huge quantities of data in commodity hardware and SAP HANA to run complicated analytics and offer instantaneous insights. Kalibroida Big Data and Advanced Analytics offering focuses on:
•
HANA Hadoop integration
•
Integrated data platform
•
Data orchestration
•
Predictive analytics
Business benefits delivered:
•
Access to real-time records ahead with scalable and cost-effective data storage .
•
Deeper business insights derived from complicated information processing
•
Central data management for all detailed data streamline system administration and reduces total value of ownership
•
Maximizes use of Hadoop for massive datasets and permits businesses to harness the energy of predictive analytics
Kalibroida advantage:
•
Kalibroida analytics framework to simplify and standardize analytics project execution
•
Pre-built big data solutions for miscellaneous industry segments rely on industry specific best practices for rapid deployment of analytics
•
Ready-to-use Data Lake reference architecture for different business scenarios
---
Fiori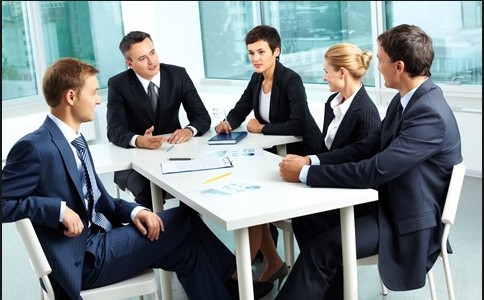 Kalibroida enables companies rework their SAP consumer experience faster and with higher results. Our customers deploy Kalibroida UX transformation services, with SAP Fiori on the core, to implement and boost standard Fiori application, and to modernize and simplify portal and mobile-based application. This appreciably enhances customers productivity and experience.
Guided by means of Design Thinking approach, we first become aware of the troubles that decline consumer experience and adversely effect customer productiveness. We then leverage our ability in SAP software program, mobility and SAP Fiori to construct application that solve these issues in the most effective way. Our implementation accelerators automate the procedure so our customers get more value from the UX transformation, faster.
SAP Fiori implementation and extension
Kalibroida Fiori activation and deployment tools assist in customizing consumer experience. The use of Kalibroida Fiori apps extension built over the present standard apps capability, we simplify and deliver new consumer experience tailored particular business necessities.
Migration and modernization of portal-based applications to Fiori and UI5 apps
Influencing SAP Fiori and UI5 primarily based results, Kalibroida aid organizations with their massive scale migration out of legacy and outdated technologies utilized in portal based web applications.
Development Factory to mobilize SAP transactions and reporting
With the Kalibroida Fiori factory model, businesses can benefit from the scale of Fiori/UI5 apps development with reuse of techniques, technical components and knowledge.
Extension of S/4HANA applications and other cloud-based solutions on SAP Cloud Platform
With Kalibroida certified reusable accelerators and solution on SAP Cloud Platform (SCP), we allow businesses to construct cloud-based application faster. We've developed custom solutions and application on SAP Cloud Platform leveraging SAP Cloud Portal capability, HANA services, and IoT associated services. The key advantages of SCP based implementations and services offerings includes:
•
Agility in response to change
•
Acceleration of innovation
•
Simplification by eliminating unwanted customization and aggregation
---
S/4 HANA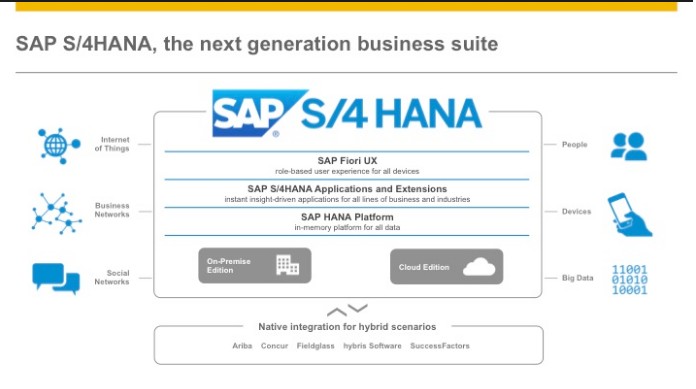 Kalibroida SAP S/4HANA Services
Accelerating Digital Transformation
As the speed of business process digitization assemble momentum and turns into a key component to enhance competitive advantage, the chances is that this transformation should be completed with minimum disruption to the business and in an agile way.
For companies that run their process on SAP as the foundation of enterprise resource planning(ERP) solution, adoption of HANA and S/4HANA is fundamental to their digital transformation.
As a business leader or Information Technology (IT) , are you searching for the proper answers to 1 or more of the under?
•
What is the best way to make sense of all the various SAP S/4HANA product and deployment options to identify those that work best for my organization?
•
How can I bring a company case collectively that covers up the total value and cost of S/4HANA transformation?
•
How can I accept a least troublemaking approach for S/4HANA adoption with rapid wins and increase my return on investment (ROI)?
•
How can I leverage S/4HANA to simplify operational processes, reinvent business models, and leverage benefits of real-time analytics?
•
Can I effectively leverage SAP product support during the S/4HANA program?
•
Are there any tools and accelerators that can decrease time and risk of the S/4HANA program?
•
What are the key challenges and risks to be considered?
Kalibroida leverages its S/4HANA Adoption Framework and industry-tailor, end to end, provider services from cost discovery to implementation that will help you deal with those concerns and digitize your business operations with S/4HANA.
Our comprehensive framework and services are powered by our S/4HANA consultant, established de-risked methodology, strategic SAP alliance, rich toolosets and a dedicated S/4HANA Transformation center for expertise (COE).
Organizations can upgrade their ROI in S/4HANA, with up to 25% decrease in efforts at assessment section on particular point and up to 20% fast-track the segment of design.
Getting Started
Defining the end state and roadmap of the S/4HANA adventure is as vitally essential as exactly discovering and punctiliously mapping all of the dependencies, opportunities and risks that are deeply rooted in the customers landscape. we've designed a simple preliminary assessment leveraging Kalibroida Catalyst for SAP S/4HANA, key learnings from past re-application and system conversions, powered with our professional and licensed S/4HANA experts.
Value Assessment and Proof of Concept
Four-eight weeks of value evaluation and delivery to discover the latest ERP landscape, related problem statements, possibilities for technique reengineering and reimagine a target state by recognizing the suitability of re-implementation or system modification along with evidence of value and a prototype for a selected problem declaration or possibility.
Service offerings
Generally based on S/4HANA Enterprise Management, S/4HANA Finance, and Central Finance, our entire service offerings cowl complete stages of product modifications. We also provide flexibility to organizations to select part of the service offerings, relying on their needs, as given below:
Business case and value assessment
Our value assessment service offering provides the following:
Leverages effective toolsets and cover up all tenets of IT-business process infrastructure, allowing you to do a accurate assessment of business processes (up to L3 / L4) and conclude what value S/4HANA will potentially deliver for your business


Identifies how S/4HANA can give advantage to your organization and in a structured manner it provides a roadmap . It also offers a five-step approach to recognize potential areas for value recognition via S/4HANA, business case definition, and project setup.


Leverages our powerful toolsets and Kalibroida HANA Code Migration and Optimization program (CMOP), to provide an accurate estimation of effort required to remediate the impact of custom code and percentage of code that can be automatically remediated using our tool, by that making sure that your project plan is proper and risk-proofed up to ninety five percent


Leverages our strong toolsets and Kalibroida HANA Code Migration and Optimization program (CMOP), to provide an precise estimation of attempt required to fix the impact of custom code and percent of code that may be mechanically amend using our tool, thereby making assured that your project plan is precise and risk-proofed up to ninety five percent


Practical evaluation accelerators like Kalibroida S/4HANA evaluation device and business Profiler that automate duties and evaluation to minimize assessment timeframe by up to a few weeks, while decreasing the dependency of getting our consultants at customer region


Information-driven approach to discover business procedure similarities and variations across multiple lines of corporations / divisions. We objectively map the ones approaches on a quadrant of procedure maturity to assess and prescribe process governance mechanisms. This permits us to create diverse alternatives for solution structure with S/4HANA and propose the right match in your business situation.


Value Realization Model Program(VRMP) to handle a value scan and perceive business advantages in order to lead to a value diagram and business case. We help you broaden a business case primarily based on quantifiable business results and KPIs that highlights business advantages, prices, and risk for each option
Adoption strategy and roadmap
Extraordinary SAP S/4HANA products come with numerous variations, deployment alternatives, and jargons. As a end result, corporations are baffled about selecting an option that nicely fits in their business requirements. Additionally, they may be unsure about business benefits, risks, and rates for each option. Our adoption approach and roadmap providing facilitates you in selecting the proper S/4HANA product (S/4HANA Finance, S/4HANA Enterprise management, S/four HANA Public Cloud version Vs. S/four HANA On-premise, etc.) and the proper deployment method (Central Finance,, brownfield, greenfield system conversion and many others.) for a least disruptive adoption of S/4HANA. We also offer assessment of various implementation alternatives with pros and cons, primarily based on enterprise context along side risks and cost. With this offering, we assist you describe a best fit IT and process architecture roadmap, empowered through S/4HANA with the most massive, technology-enabled objectives / milestones; had to attain your strategic business priorities and goals.
Use case-based proof of concept (PoC)
Kalibroida additionally encourages customers to experience the S/4HANA system and related business advantages via doing a fast evidence of concept. Use cases for POC may be appeared after assessment, or at some point of the value discovery workshop to guide the business case. Accelerated POC or prototyping may be finished, by using leveraging our inner HANA lab or cloud-based infrastructure of our hardware companions collectively with Kalibroida Catalyst for SAP S/4 HANA which is a pre-configured solution advanced for various industries based on a mixture of SAP S/4HANA and business based satisfactory practices. With our use case-based POC offering, you may lessen the overall time and value of design of the assignment by up to twenty percentage. With this service offering, you could recognize critical enterprise procedures through S/4HANA to demonstrate value on your business and enhance the business case. Additionally, with this offering you can validate whether precise strategies or investment functions as preferred (e.g. custom development) in S/4HANA system.
S/4HANA Central Finance
Kalibroida's S/4HANA COE Finance offerings assist companies with complicated, heterogeneous, finance landscapes to combine reporting with optimized data models for quick wins. It also sets the inspiration for harmonization of finance strategies in a central instance and allows customers lessen high finance cost with effective use of shared accounting services model. we've invested notably in developing the following solutions and gear to help customers get maximum value out of S/4HANA Central Finance:
A completely unique technique to protect your SAP Special Purpose Ledger investments, by using real time replication to global journal that is presently no longer supported out of the box
Latest out-of-the-box SAP solution lacks sophisticated tracking and reconciliation tools. We have advanced enterprise and technical reconciliation gear, which allow you to reconcile and monitor records across systems with enriched consumer experience for upgraded audit capability and traceability of finance data
Suite on HANA migration
For clients who want to influence the power of HANA database for upgraded overall performance and also set the technical foundation for adoption of S/4HANA in future, we provide the Suite on HANA (SOH) migration offering. With our contribution for Suite to SAP HANA: Migration-in-a-box, we deliver client specific recommendation based on Kalibroida VRM (Value Realization Method) framework and enforce HANA database solutions to permit real-time decision making structures. With our tools for HANA, we will automate the custom code effect assessment and remediation in SOH migration to lessen the overall code migration duration estimated up to 50 percentage and attempt expected within the extend of fifty to 70 percent. we've a settled and verified HANA migration factory model that contain HANA professionals, groups with experience in more than one HANA migration projects, and a complete toolset to offer scalability, flexibility, and ability in SOH migration program.
SAP ECC to S/4HANA System Conversion
For customers with a single instance of relatively mature business processes, ERP Central Component (ECC) landscape, searching to accept at least disruptive approach to S/4HANA adoption, we provide the system conversion service contributing from ECC to S/4HANA Finance or S/4HANA Enterprise Management (EM). Our system conversion offering is also rely on our Activate methodology, Insight-Design-Execute-Achieve (IDEA) ,with work packages that empower frequent optimized testing, accelerated migrations, prototypes, accelerated builds, , rapid deployments, and safeguards. Our functional and technical proprietary device beneath guide accelerate the system conversion, while reducing costs and migrating the risks and by up to 20 percent:
•
HANA for automated custom code impact remediation, assessment and optimization
•
Rapid assessment of an improved impact on standard and custom code
•
Functional device for increased transition from costing-based profitability and controlling analysis to account-based
•
S/4HANA Finance reconciliation accelerators to correlate balances after and before conversion, for improved audit compliance and ability