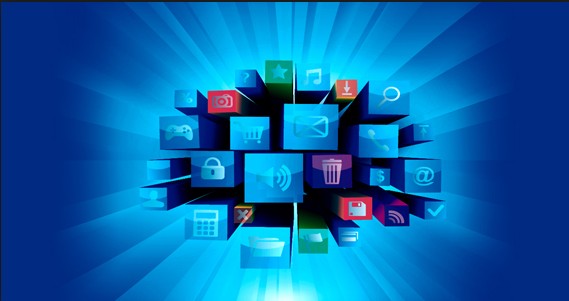 Development & Maintenance Service
Along technologies continuously emerging, it's far important to align enterprise approach with nicely-crafted software development and protection strategies.
Kalibroida has many years of experience in strong, software program improvement, and has been a pacesetter in offering rich quality IT experts to help our clients meet the most challenging end dates conveniently. We additionally offer our customers completely managed end-to-end software improvement and ongoing protection solutions at each levels of employer and entrepreneurial.
Kalibroida helps companies overcome the following challenges:
Decrease development value
Discharge key internal resources via offshore improvement
Transmission from legacy system to a fresh technology platform
Data mining and migration for fresh enterprise services
Custom- build integration with ERP system
Evolve lifecycle management of key enterprise procedure to decrease development price
Acquainted within the maximum advanced, cutting-edge technology with optimized development methods and lifecycles, our enormously experienced and skillful experts have aided our customers take stoke of the numerous legacy application, create a purchase vs. construct decision matrix,Combine IT packages, and re-assess preservation applications to make sure the maximum most effective, excellent, and value-effective release cycles.
Kalibroida ADM provides the following solutions:
Application Development: Efficiently establish and control application portfolio via customized solutions to offer custom applications by increasing ROI
Application Support & Maintenance: Overall end-to-end application support and support services with less customer dependency
Application Integration: Merge complicated applications into one consolidated and advanced computing platform with less risk
Application Re-engineering & Modernization: Modernize, Re-engineer, and execute legacy travel application transfer to fresher applications with accuracy 99.99%
Application Migration: Check risk in application complication, safety scalability, and conformity issues leading from transfer
How Kalibroida can make difference to your organization:
Comprehensive ADM Services: We offer a huge range of modify-the-business, run-the-business, and cross-functional IT application offerings that are scalable, sturdy, safe, and easy to maintain.
Domain Knowledge: Customers take advantage from our deep knowledge of industry domain and technical ability to deliver transformative outcomes. Kalibroida application services are industrialized to lessen the cost and enhance the predictability and agility.
Investment in Solutions: Our sustainable funding in creative solutions assures that our customers have advantage from the new methods, accelerators, and engagement models custom-made to fit their modifying requirements.
A Focus on Results: We offer customers with ADM solutions and services that supply real value. We provide a range of services from the advancement of primary application needs to the universal management of the overall application portfolio. All through the project lifecycle, our main aim is on the enterprises and offering measurable outcomes.