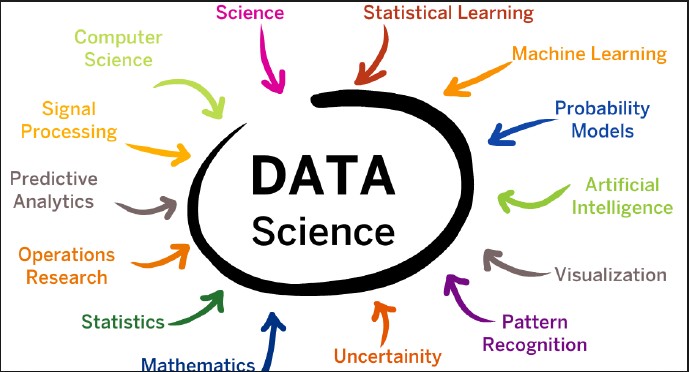 Overview
The tempo at which technology is evolving and the possibilities it's providing constant to dazzle us. Ours is an impatient quest for innovation for brand new approaches, solutions and solutions to commercial enterprise troubles and challenges.
We are continually driven and influenced by using the pleasure of creating a distinction and that originality is intertwined in our subculture.
New thoughts spur and new possibilities appear with Kalibroida technologies as your accomplice.
If Competitive differentiation, business ability and growing sustainable competitive benefit summarizes what the "C" suite develop to obtain ensuing in value discount, profit maximization, marketplace share increase, product portfolio clarification, geographical expansion and new product/s release, the way to acquire them are changing significantly with evolution of computing technology.
As "C" suite, when you are steerage the organization into future, all of us reckon that the window to take conclusion is shrinking and the distinction over opposition is punctuated by using the ability to take a Real-time or close to real-time decisions with aplomb and accuracy.
Organizations are absolutely experiencing the advantages of ERP and BI application which empower them to have Real-time transaction processing structures and changing the data into records and reports. But, the need is the capacity to transform this records into interpretation and the analysis into action items– Actionable intelligence embedded motion objects.
Companies are fully experiencing the benefits of ERP and BI applications which enabled them to have real-time transaction processing systems and converting the data into information and reports. However, the need is the ability to convert this information into interpretation and the interpretation into action items– Actionable intelligence entrenched action items.
Our Approach
Kalibroida with its domain information (gained via imposing ERP programs all over the globe across numerous enterprise verticals) coupled with superior technical information and primarily, the ability to mix facts generation and information systems to translate them as business solutions and business technology is preferably poised to companion you on your quest to endured commercial enterprise upgrades.
Company excellence cannot be and should no longer be a random changes and Kalibroida Data Sciences Solution by way of mixing facts from all inner and external sources-each structured and unstructured including video, voice, textual content and photographs, distilling the statistics to subject to the appropriate set of rules to either expect or optimize based totally on the enterprise hassle, we're solving via Data Sciences driven technique hitherto solved via traditional and classical even every so often with intuition and gut.
Raising the commercial enterprise chain into value chain, reconfiguring the enterprise techniques to maximise the commercial enterprise cost, figuring out the value add areas and value leak areas through our enterprise procedure transformation with our QBPM framework, Process Automation with our ERP implementation technique, digital adoption and choice digitization is what we provide with our enterprise solutions, developed on open sources and on SAP Leonardo ML platform.
Services
Our services aid businesses around the following analytical services:
Diagnostic – A look at previous performance to conclude what happened and why. The outcome of the analysis is often an analytical dashboard.
Descriptive – What is happening these days, based on incoming data. Typically, a real-time dashboard and/or email reports.
Prescriptive – This type of analysis disclose what actions should be taken. This is the most beneficial kind of analysis and usually results in rules and recommendations for next steps.
Predictive – An analysis of likely scenarios of what might happen. The deliverables are usually a predictive forecast.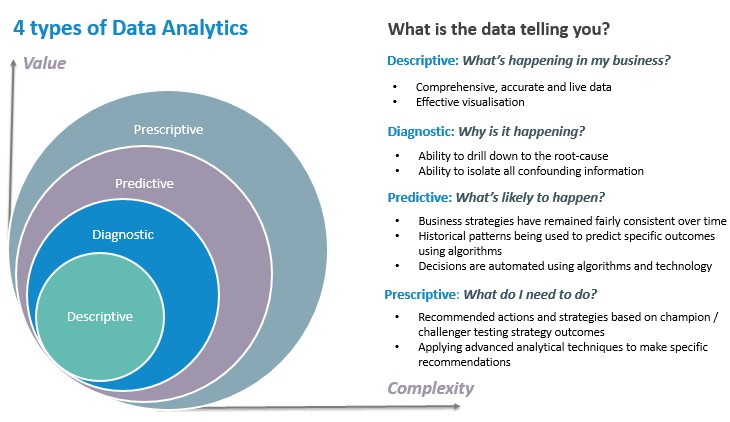 Value Proposition
Kalibroida's Data Sciences and Analytics understanding encompasses several domains with solutions customized to derive quality consequences for the underlying issues. Kalibroida's international Data science & Analytics practice brings collectively the most recent in Data Science Techniques with main dominant Business Consulting Skill to create model that provide awareness and quantify the advantages and risk associated with answers to complicated enterprise troubles. The aggregate of our offerings portfolio and our global delivery model set Kalibroida apart and offers extraordinary value for our clients.
Our analytics crew brings in-depth expertise and knowledge throughout a wide spectrum of industries. The aggregate of our services portfolio and our international delivery model sets Kalibroida apart and affords amazing value for our clients. We consider our customer's achievement and our boom relies upon on maintaining strong partnerships with a big range of key technology companies and service provider throughout every of our center capabilities:Enterprise Information Management, Big Data, Advance Analytics, Business Intelligence. Strategic partnerships with market-leading technology businesses permit us to combine best-in-class with resources and cutting edge tools. Key technology companions include: Oracle, SAP, Microsoft, IBM– Cognos, Tableau and Qlik
Strategic partnerships with market-leading technology companies allow us to combine best-in-class skills with cutting-edge tools and resources. Key technology partners include: SAP, Oracle, Microsoft, IBM– Cognos, Qlik, and Tableau.