Worldwide associations depend on Kalibroida Technologies' Oracle practice to guide them with fastest return and adoption on investment over the Oracle suite of items. Our specialists intend to give huge value and empower you to remain ahead in a competitive scene. We give end-to-end services that range from counselling, usage, rollouts, and upgrades to application maintenance and support.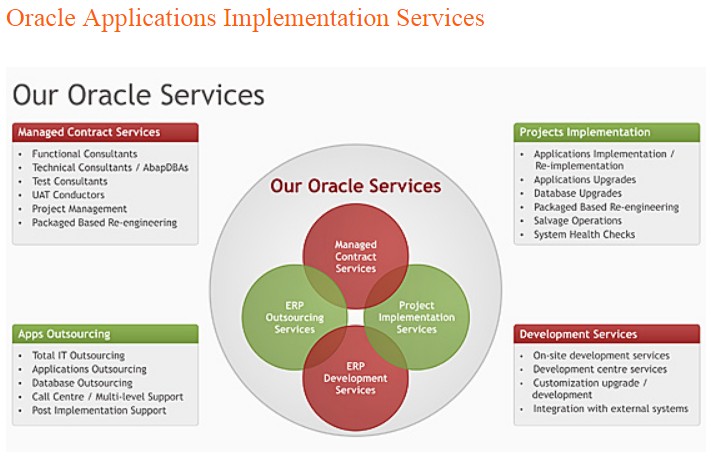 We consolidate industry, innovation, and Oracle skill to convey solutions that drive upper hand for your business over the endeavour. We make value for our clients through our inclusive portfolio of end-to-end Oracle services providing across business functions and key enterprises that improve, change, upgrade, and optimize your business. We join the power of Oracle's best-of-breed items with our breathe and depth of ability and metrics-driven way to deliver quantifiable business value to customers. We have invested essentially in making new offerings that assist in defeating the challenges confronting generally by enterprises.
With experienced Oracle experts around the globe, we work intimately with our clients in any offered market to deliver the assets and aptitude required for progress. Kalibroida compliments system integration delivery with a broad portfolio of IT solutions covering cloud computing, managed services, and data center solutions.
Areas of Expertise:

Human Resources/Payroll Systems
• Oracle HR
• Oracle Payroll
• Oracle Training Administration
• Oracle Web Employee
• Oracle Personal Time & Expense

Oracle Financials Modules:
• Oracle General Ledger (GL)
• Oracle Payables (AP)
• Oracle Receivables (AR)
• Oracle Fixed Assets (FA)
• Oracle Cash Management (CM)
• Oracle Financial Analyzer (OFA)

Oracle Manufacturing Modules:
• Oracle Bill of Materials (BOM)
• Oracle Engineering (ENG)
• Oracle Inventory (INV)
• Oracle Work in Process (WIP)
• Oracle Quality (QUALITY)
• Oracle GEMMS (OPM11/11i)
• Cost Management Products (CM)

Integrated Technologies
• Oracle Workflow
• Oracle Alert
• Oracle EDI Gateway
• Supply Chain Management
• Supply Management
• Sales Order Management
• Quality Management