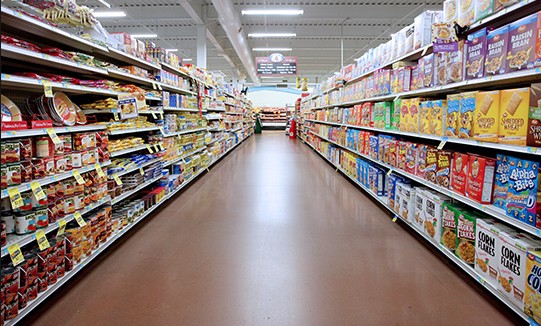 The customer items industry is on the threshold of large worldwide growth. With intense opposition and new methods of doing business, CPG organizations will require to use data in new methods to attain the correct customers with the right merchandise at the proper time. Frequent exchange in client demands, boom in distribution charges, competitive events and emblem globalization has made consumer product enterprise complicated. To conquer the competitive strain, groups should be incredibly creative and energetic in response to market exchange in demand.
For businesses seeking to redefine their running models, a sizable amount of specialized knowledge is wanted to navigate design choices. Clients products groups now require a new, and nuanced, diploma of interactivity with social listening, personalization, advertising and promotion systems to broaden new and actionable insights into constructing robust account-management groups to serve strategic retail companions, growing next-technology e-category management, and constructing their digital quotient
In a digitalized panorama, Kalibroida permits consumer goods (CG) companies to cash in on new technology. We offer a collection of solutions and services that consist of analytics, product lifecycle control, overall performance management, and packaged application services. The services assist companies to:
Accelerate growth through digital transformation
Empower organizations to collaborate within and outside to create better products
Decode new opportunities in sourcing, manufacturing, supply chain and marketing
Our understanding guarantees agility and responsiveness to changing marketplace, product, consumer, technology and regulatory desires.
Kalibroida provides sophisticated and flexible solutions to successfully manage your whole supply chain. We've got successfully assist enterprise-main corporations reap better integration with warehouse control, improve system talents for dynamic pricing, get real-time reporting of cash flow and profitability, and decrease discrepancies in inventory valuation because of unique units of measures. For you, this means greater operational excellence that drives higher effects and delivers an awesome competitive benefit.
Key Capabilities and Benefits
Higher product demand and clients experience by using trendy product layout, virtual shopping, and store configuration device
Drive material costs lower by publishing material requirements across brands, regions and divisions to design capable procurement practices
Upgrade branding by imposing fresh techniques of brand definition, logos, messaging and other marketing trends like templates and workflows
Fill the gap of market demand and supply by taking care of traceability from fresh ideas to commercialization and obsolescence
Certified Industry Solutions
Kalibroida has created CPGOne, an SAP Business All-in-One solution for small and mid-sized business in the consumer packaged goods industry. As a inclusive, powerful, and prepackaged solution, CPGOne empowers you to respond fast and decisively to dynamic market situations.
For more information, please contact info@kalibroida.com