Quick globalization accelerates adoption and change to technology. Productive manufacturers rely upon their enterprise resource planning (ERP) answer for streamline business operations, to scale and embrace as their business changes. Organizations today require a business solution which isn't just adaptable yet financially savvy and gives readiness and productivity in their major functional and operational regions, for example, Manufacturing, Finance, Supply Chain, and CRM. QAD Enterprise Application is an entire ERP suite intended to address the necessities of worldwide makers. Moreover the core feature, QAD ERP concentrates on process, and data adaptability by giving bits of knowledge over the operation utilizing analytics.

Global, Full-Featured Cloud ERP Solution Built For Manufacturing
Manufacturing
ERP system will join the business and give profits.
Demand and supply chain
Achieve higher visibility in all operations
Customer Management
Customer Satisfaction by Streamline Solutions
Financial
Unify your core finance operations
Analytics
Powerful real-time ERP analytics at your fingertips
Integration
Flexible Solutions for System Integration
Realize greater business benefits with QAD ERP Application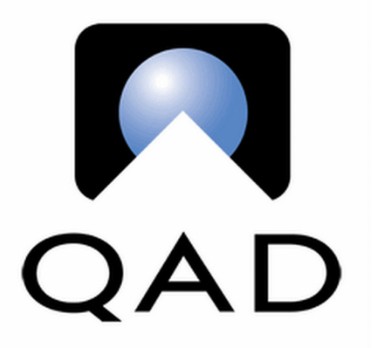 Kalibroida enables ventures to use the power of QAD ERP to accomplish powerful arrangement of individuals, information, process, and technology to keep pace with the current requests while future planning. Our broad industry experience, bolstered by powerful QAD techno-functional abilities has empowered Kalibroida to oversee and execute complex end-to-end corporation solution over numerous geographies. Our QAD practice at Kalibroida gives benefits that are proposed at directing and advancing the execution of Customer's ERP condition and related IT services. Kalibroida offers a broad range of services over QAD ERP, which incorporates
On the whole QAD Services

Implementations
Strategic Consulting
Global Rollouts/Extensions
Rapid Proof of Concepts & Value Assessments
Data Migration

Application Development and Maintenance to be handled
Improve to latest QAD releases
Integration of QAD to existing IT Landscape
Get more from your QAD ERP working with Kalibroida
Kalibroida Technologies is one of the main QAD service providers around the world. Our services over QAD ERP provides organization expanded efficiency and lessened costs, using best practices, a portfolio of pre-assembled solutions and coordinated business process.
Our huge experience throughout industries like automobile, business manufacturing, life sciences and food & drinks helps our clients maximize the price they benefit from their QAD funding whilst minimizing risk.
As a client-centric relationship-driven worldwide technology partner, Kalibroida's international skills pool compliments your groups to integrate enterprise process. Country specific localization develops to better handle worldwide operations. We provide numerous pricing and innovative transport models to fit your needs.
Kalibroida can guide to achieve extra value from your present investments at the same time as looking to innovative delivery models consisting of cloud to upgrade the readiness of your enterprise