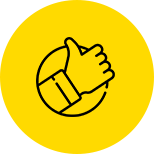 Easy to use
Amazon Lex offers an easy-to-use console to channel you via the procedure of making your own chatbot in few minutes, conversational interfaces is created into your applications. You provide just a little example phrases and Amazon Lex constructs a full natural language model via which your user can communicate with the use of voice and text, get answers, to ask questions and full sophisticated tasks.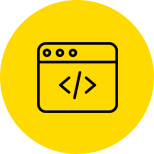 Seamlessly deploy and scale
You can construct, test, and deploy your chatbots directly with Amazon Lex from the Amazon Lex console. Amazon Lex allows you to simply issue your voice or text chatbots to web apps, mobile devices, and chat services like Slack, Facebook Messenger, and Twilio SMS. Once published, with your end-users your Amazon Lex bot can process voice or text input in conversation. To increase your user engagement the Amazon Lex is a completely managed service, you don't required worrying regarding provisioning hardware and organizing infrastructure to power your bot experience.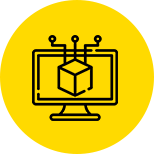 Built in integration with AWS
Amazon Lex offers built-in incorporation with AWS MobileHub, AWS Lambda, and Amazon CloudWatch and you can simply incorporate with numerous other services on the AWS platform containing Amazon Cognito, and Amazon DynamoDB. You can take benefit of the power of the AWS platform for monitoring, user authentication, security, business logic, mobile app development and storage.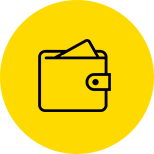 Cost effective
There are no minimum fees or upfront costs with Amazon Lex. You only pay for the text or speech requests that are made. Amazon Lex' low cost per request and pay-as-you-go pricing make it a cost-efficient method to construct conversational interfaces everywhere. You can simply try Amazon Lex with no initial investment with the Amazon Lex free tier.
That was a deep study regarding the Amazon Lex and its advantages. We would definitely be going to recommend you to grab this technology and enhance the working process in your company. Kalibroida is a company that will help you in the execution of this technology. We are here to help you when it comes to AWS products. Our team of experts has great knowledge and understanding regarding the same and will satisfy all your requirements. You just have to contact us and convey your needs and we will fulfill it with complete satisfaction. Get in touch with us now!