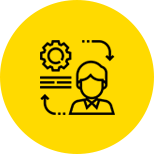 Get hands-on with deep learning
Study the fundamentals of deep learning - a machine learning technique that utilizes neural networks to learn and create forecasts - via tutorials, computer vision projects, and real world, hands-on examination with a physical device. AWS DeepLens allows you to run deep learning models nearby on the camera to examine and take action on what it sees.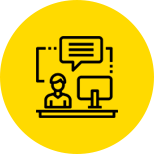 A new way to learn machine learning
AWS DeepLens enables developers of all skill levels to begin with deep learning in less than 10 minutes by offering example projects with a practical, hands-on instance which can begin running with a single click.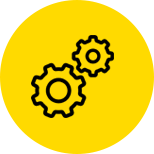 Custom built for deep learning
AWS DeepLens was created with deep learning in mind. With over 100 GFLOPS of calculating power on the device, it can procedure deep learning predictions on HD video for real time.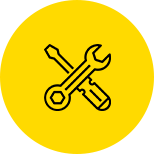 Build custom models with Amazon SageMaker
From the AWS Management Console Models trained in Amazon SageMaker can be send to AWS DeepLens with just little clicks.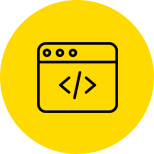 Broad framework support
Any deep learning framework can be run by AWS developers, containing TensorFlow and Caffe. AWS DeepLens comes pre-installed with a high performance, proficient, enhanced inference engine for deep learning with the use of Apache MXNet.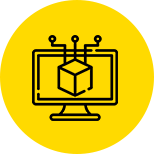 Integrated with AWS
AWS DeepLens incorporates with Amazon Rekognition for higher image analysis, Amazon SageMaker for training models, and with Amazon Polly to make speech-empowers projects. The device also attached steadily to AWS IoT, Amazon SNS, Amazon S3, Amazon SQS, Amazon DynamoDB, and more.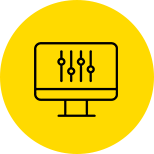 Fully programmable
AWS DeepLens is simple to modify and is completely programmable with the use of AWS Lambda. The deep learning models in DeepLens still run as part of an AWS Lambda function, offering a recognizable programming environment to research with.
These are the features if AWS DeepLens and by reading them you must have got the idea that how beneficial it can be for your organization. The latest technology can always give you the best outcome. Therefore it is always advisable to adopt the latest one instead of continuous use of the old one. Kalibroida will help you in the execution of this latest technology. Our main aim is to offer the best services to all our customers and give them satisfactory results. Our expert team is working on AWS products and knows everything related to it, thus we are the perfect choice for you. We are with our clients until the end of the implementation and give them suitable solutions. You just have to get connected with us and convey your needs and requirements, everything else will be taken care of by us. We are just a click away from you and from the implementation of this technology in your company. Kalibroida has a very long list of trusted customers who have given us this position where we are standing right now. We feel happy that we have been able to satisfy our clients and offer the best services. Now it's your time, contact us now.