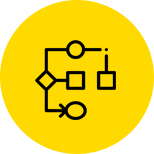 Operationalize your analytical workflows
AWS IoT Analytics automates the implementation of your analysis you supply the analysis, when and where you require it. AWS IoT Analytics will bring in your custom authored code containers, build in exterior tools like Matlab, Octave, etc, and implement them on your agenda to make operational imminent, giving you extra time to focus on what you do best.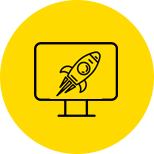 Easily run queries on IoT data
You can run easy, ad-hoc queries with the use of the built-in SQL query engine with AWS IoT Analytics. With the use of standard SQL queries to take out data from the data store, you can work out the standard distance traveled of a fleet of vehicles or amount of doors locked in a smart building, for instance. In addition, AWS IoT Analytics offers a sequence of non-overlapping, adjacent time windows to execute investigation on new, incremental data. You can get better study competence and lower costs by scrutinizing only the data you require.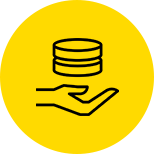 Data storage optimized for IoT
It saves the processed device data in a time-series data store that is advanced to send quick reply times on IoT queries. Automatically the raw data is also saved for later processing or reprocessing for an additional use case.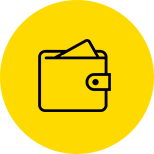 Automated scaling with pay as you go pricing
AWS IoT Analytics is a completely administered and automatically pay-as-you go service that scales to support up to petabytes of IoT data. You can examine your complete fleet of linked devices without administering hardware or infrastructure with IoT Analytics. Automatically as your requires modify, calculate power and the data store scale up or down so you always have the correct capability for your IoT applications and the resources that you use you only pay for that only.
These are the benefits and briefing about AWS IoT Analysis. By going through it you will be able to know that how beneficial it is for your organization. To implement it you just need to get in touch with Kalibroida and we will assist you. We are here to make sure that the implementation process is smooth and you get best services from us. So contact us now and enjoy the benefits of AWS IoT Analysis.