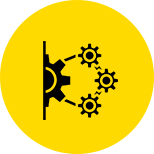 Managed service
Amazon WorkMail makes it simple to administer your corporate email infrastructure and eradicate the requirement for provision on-premises email servers and up-front investments to license. There is no multifaceted software to install or sustain and no hardware to administer. Automatically Amazon WorkMail manages all of the back-ups, patches, and upgrades.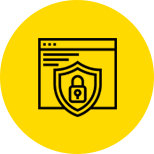 Enterprise-grade security
Automatically Amazon WorkMail encrypts your every data at rest with encryption keys you manage, with the use of the AWS Key Management Service (KMS). Amazon WorkMail also enables you to maintain complete control over data locality by selecting the AWS region where you're every data is stored.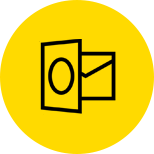 Outlook compatible
Amazon WorkMail for Microsoft Outlook offers native support on both Windows and Mac OS X, so users can carry on to utilize the email client they are previously using with no need to install any extra software, like plug-ins for Microsoft Outlook.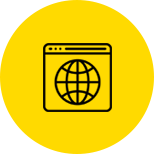 Anywhere access
Users can harmonize their mailboxes with iOS, Amazon Fire, Android and Windows Phone devices. If you are transfering from an on-premises Microsoft Exchange server, automatically your users' mobile devices can attach to Amazon WorkMail without end-user reconfiguration need, and no modification in user experience. A feature-rich web client is also obtainable for users to access their calendar, contacts and email.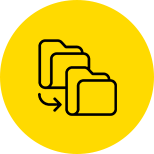 Active directory integration
Amazon WorkMail steadily incorporates with your current Microsoft Active Directory so that users can access their mailbox with the use of their current credentials. This also makes it simple to administer users and groups with recognizable systems management tools, like Computers and Active Directory Users.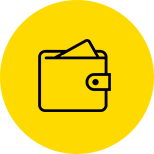 Low cost
Amazon WorkMail characterizes easy, low, monthly per-user pricing which includes 50GB of storage per user and costs $4 per user per month.
The benefits and briefing of Amazon WorkMail is quite impressive, therefore it is highly recommended that you should have this in your organization. For the implementation of this technology you can blindly trust Kalibroida. We have experienced team who are working with AWS products and knows everything about it. Therefore, Kalibroida is the best option for you to choose for the execution of your Amazon WorkMail. Contact us now and we will help you not only with the implementation but also with the queries you must be having regarding the technology. We are just a click away to assist you and offer you the most satisfactory services. Get in touch with us now!